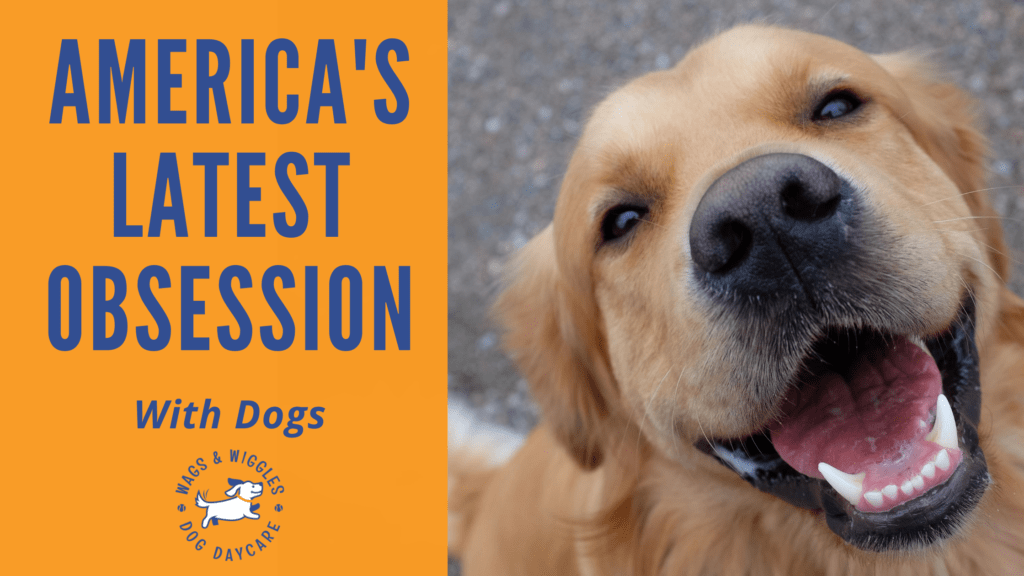 Each year Americans develop an obsession over something. Whether it be Barbi or Legos (I know dating myself here), something sparks a high level of interest in our country. 2020 won't just be the year we remember when COVID started. This year America's obsession with dogs has deepened.
I have had countless clients and friends contacting me about breeder referrals, rescue referrals, and counseling on what type of dog they should get. 50% of these people have never owned a dog before. 90% of these new dog owners stated they thought a dog would bring comfort during stressful times. Some had children who needed a project and raising a puppy was the answer.
As I was doing research to help match clients with dogs I quickly realized what an obsession Americans now had for dogs. Shelters have experienced a flood of adopters and were having to bring in dogs from outlying facilities just to have dogs for people to look at. Breeders now have waitlists a year-long for upcoming litters.
America's dog obsession is fueled by cute dogs on every social media post, seemingly looking for homes, only to be told the dog has already been adopted. Some have resorted to going to Craigslist. I usually warn my clients against this unless they are very dog savvy. There are some pretty sketchy people with unethical intentions and dogs with serious behavior problems.
After You Get Your Dog
I am finding that a lot of new dog owners have really tried to do their research before adoption. They know about the quarantine syndrome in dogs. They have already looked at online dog training programs because they know every dog needs training. However, there is always a learning curve to getting a new dog.
Wags & Wiggles has seen a flood of new puppy raising and board and train clients who are desperately trying to undo a lack of socialization.
What most people don't realize is that dogs can't be stuck in the house without developing behavior problems. They need new challenges and experiences to drain their excess energy. This can be difficult without increasing the family's exposure to COVID.
Doggie daycare is becoming more attractive, even as a splurge. Experienced staff can provide the structure and fun that will bring back a dog to a tired and well-behaved status in the house.
Socialization With Other Dogs
I knew that COVID would affect dogs negatively with socialization but our worst fears are being realized. So many clients have shown up with a little hot mess of a dog who is afraid of simple things in life.
I can't preach it loud enough. Don't wait. Enroll your dog in a facility like Wags & Wiggles now. Their fear won't get better on its own. Put in the investment now as it will last over the entire life of the dog you just became obsessed with.
Wags & Wiggles has so many COVID safety precautions. Our variety of programs can offer a solution to everyone's different risk tolerance.
Puppy Raising
Wags & Wiggles has implemented a contact-free drop-off and pick up. Clients can get professional socialization now for their dogs and bypass COVID risk.
For clients who want to be more hands-on, our group puppy classes are limited to 4 people. The classroom is 8,000 sq ft that allows for maximum social distancing. Of course, masks are required and all contact points are sanitized between classes.
I have been very busy with Zoom lessons for our high-risk clients. We have been able to successfully fix puppy biting, separation anxiety, resource guarding, and potty training.
Have a specific question? Leave a comment below!