Puppy Training Group Classes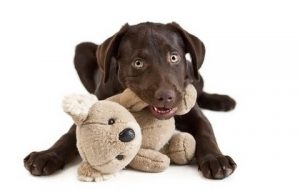 Your puppy has already brought great joy to your life. Now it's time to turn your puppy into a well-behaved adult dog welcome anywhere!
HOW MUCH ARE PUPPY CLASSES?
Puppy group classes are the most economical way to receive professional training and socialization. You can purchase one lesson for $40, a package of 4 classes for $150, and a package of 6 classes for $225. We also offer a package including 4 group classes and 1 in-home private lesson for $249. Puppy packages are non-transferable between facilities.
Puppy classes are included in our Training for Life program.
WHEN ARE PUPPY CLASSES HELD?
Wags & Wiggles has two Orange County facilities, located in Rancho Santa Margarita and Tustin, that offer puppy group classes on different days and times. Check out our online class schedule.
HOW SOON CAN I START PUPPY CLASS?
Our classes are drop-in, so you can start immediately! We do require that your puppy has been in your home for at least 7 days, has received the first set of vaccines, and has a clean fecal test result. Puppy classes are for puppies 8 weeks to 5 months of age.
WHAT ARE ALL OF THE REQUIREMENTS FOR PUPPY CLASS?
We require:
You have had your puppy for at least 7 days
Your puppy is between 8 weeks and 5 months of age
Your puppy has up-to-date vaccinations, including the Bordetella vaccination and the Distemper/Parvo (often abbreviated as DHPP) vaccination
Your puppy has a clean fecal test result
A training contract on file
We recommend stopping by our main daycare center 15-20 minutes before your first puppy class to submit this necessary information. Make sure to bring vaccination records from your vet!
WHAT WILL I LEARN IN PUPPY CLASS?
Puppy group classes are always instructed by two certified trainers. This allows for brand new students to get individualized attention, while continuing students receive the right amount of challenge.
Puppy classes are one hour and are broken into three 20-minute segments. We start with teaching new cues so you and your puppy can understand the same language. The second segment involves building confidence through obstacle courses, handling exercises, or puzzles. Lastly, puppies get to meet and play with their classmates while supervised by behavior experts!
WILL THERE BE ENOUGH ROOM FOR THE PUPPIES TO PLAY?
Our professional training facility is 7,000 square feet of indoor, air-conditioned, matted classroom. So, yes!
ARE PUPPY CLASSES SAFE?
Absolutely! Our group puppy classes are recommended by many local veterinarians. We have over 20 years experience servicing the needs of local puppy parents. All puppies must have up-to-date vaccinations in order to attend.
PURCHASE PUPPY TRAINING ONLINE
Upgrade to Training for Life
Our most popular program! Training for Life has been reviewed online as "The Best Deal In Town"
Our Training for Life program gives you full access to applicable group classes for 2 years at both facilities
Learn positive reinforcement training through the eyes of our certified dog trainers
Receive one complimentary private lesson to fine-tune your training
Receive discounted Board & Train Programs, Puppy Raising Programs, and day school services
Start your puppy group classes, get hooked, then upgrade when ready
The entire family (including children over 6 years of age) is welcome to attend training sessions
You will see lasting results for your dog's entire life!
PURCHASE TRAINING FOR LIFE
Help me choose a program for my puppy!
One of our certified trainers will get back to you shortly. If you need immediate assistance, please contact the appropriate facility.