Wags & Wiggles is excited to announce our new adventure, Tiny Town!  Coming Fall 2022!
Tiny Town is our BRAND NEW BUILDING for small dogs at our RSM location, located in the same business park.
When Wags & Wiggles started back in 1999, most of our clients were people with big dogs looking to exercise them and get more socialization.  As the company grew, more and more small dogs started to come in.  Small dog owners saw the need for socialization.   Because of this, our first addition was building a small dog play area.
We were one of the first dog daycares that started to separate the play groups by size!  As a result, the small dog play area was designed specifically with their size in mind.
When we upgraded to our next facility, we expanded smalls even more.  Now, we have such a large small dog clientele that they need their own building!
Our new Tiny Town building will be designed to make the littles we love feel safe, happy, and comfortable!
The small dogs will now have 9,000 square feet of play space!  In addition, the play area will include a separate area designed for young puppies, along with an expanded "Tiny Tot" area for the itty bittys that enjoy being in a small, mellow group of dogs.
Tiny Town will also have upgraded, newly designed luxury boarding suites.  Most small dogs enjoy snuggling up in their owner's bed or a cozy spot on the couch.  We want all small dogs to have a more homelike environment to ensure they get the rest they need!
Dog daycare is just as important for small dogs as it is for larger breeds.
Bringing your dog to daycare is great for small dogs who need to expel their energy!  Daycare also helps with things like separation anxiety, socialization, and common behavior issues.
Separation anxiety is more common in small dogs and is often a struggle for both the dog and their owner.
If the dog is left alone, they can become destructive or bark endlessly.  Separation anxiety is more common in small dogs.  This may be due to their owners wanting to hold or have them cuddle up on their lap constantly.  Bringing your small companion to daycare can be very helpful when trying to curb signs of separation anxiety.  Plus, you have a safe place to bring your dog while at work, school, or on vacation.
Socialization is a crucial part of having a well-rounded dog.
Having your small dog come to a dog daycare lets you know they are socializing safely with dogs of their same size.  There will be no worry of a small dog potentially being injured by a larger dog at Tiny Town.  Dog Daycare provides a controlled and safe environment for your small dog to learn to play with other dogs and understand social cues.
One of the most comforting benefits of bringing your small dog to daycare is peace of mind.
When at daycare, you know they will have a structured day.  This means ample opportunity to potty when needed, designated feeding times, supervision, and lots of love and attention!  Plus, if there are any behavioral issues like separation anxiety, you know they are being cared for, and you will not come home to any destruction.
The owner of Wags & Wiggles, Laurie, had a dog named Rodent who is the perfect example of how much daycare can benefit small dogs.
Rodent was an owner surrender to Laurie because he was scared and unsocialized, but Laurie fell in love with him the moment they met.  In the beginning, Rodent did not like other dogs or people.  But over time, slowly participating in daycare helped change him into the dog he became.
When he overcame his fears, Rodent learned agility, traveled, and eventually competed in agility competitions.  He even flew overseas to the Netherlands to compete in the United States Agility Team!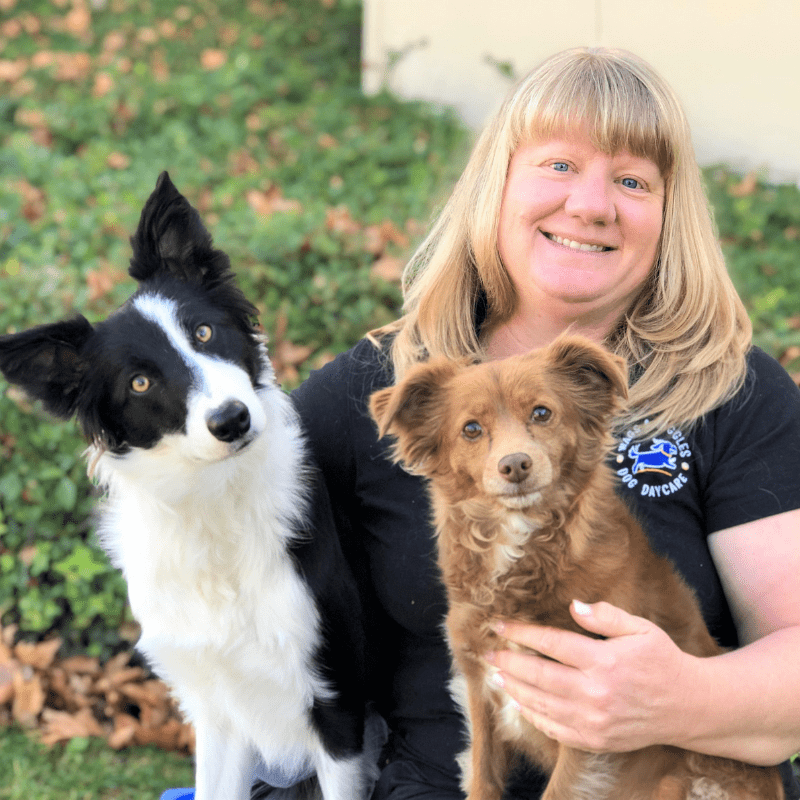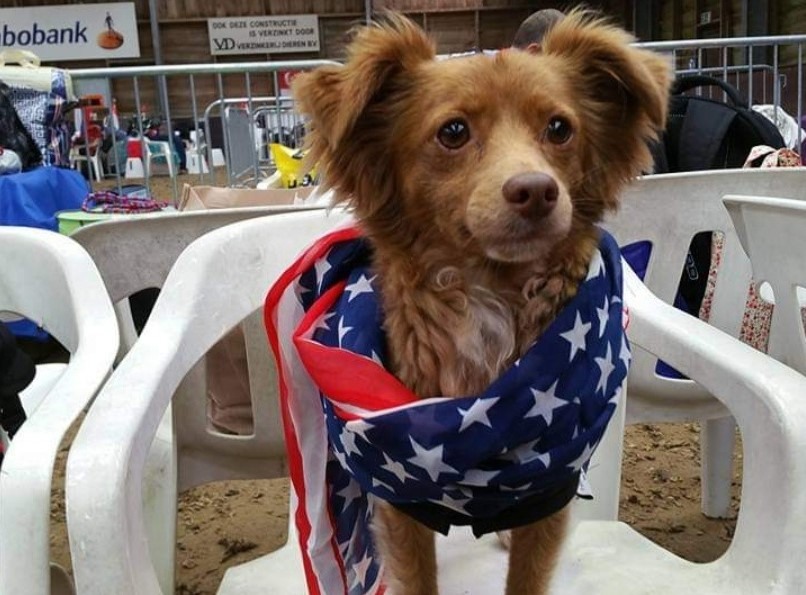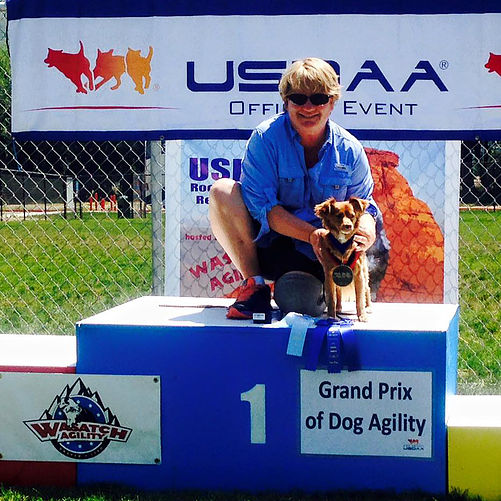 The tiny tots in our lives deserve the very best, and dog daycare is a great way to provide them with enrichment and life skills.
We can not wait to share the progress of Tiny Town with everyone along the way and give our small dogs an upgraded place to learn and play!