Tricks for Treats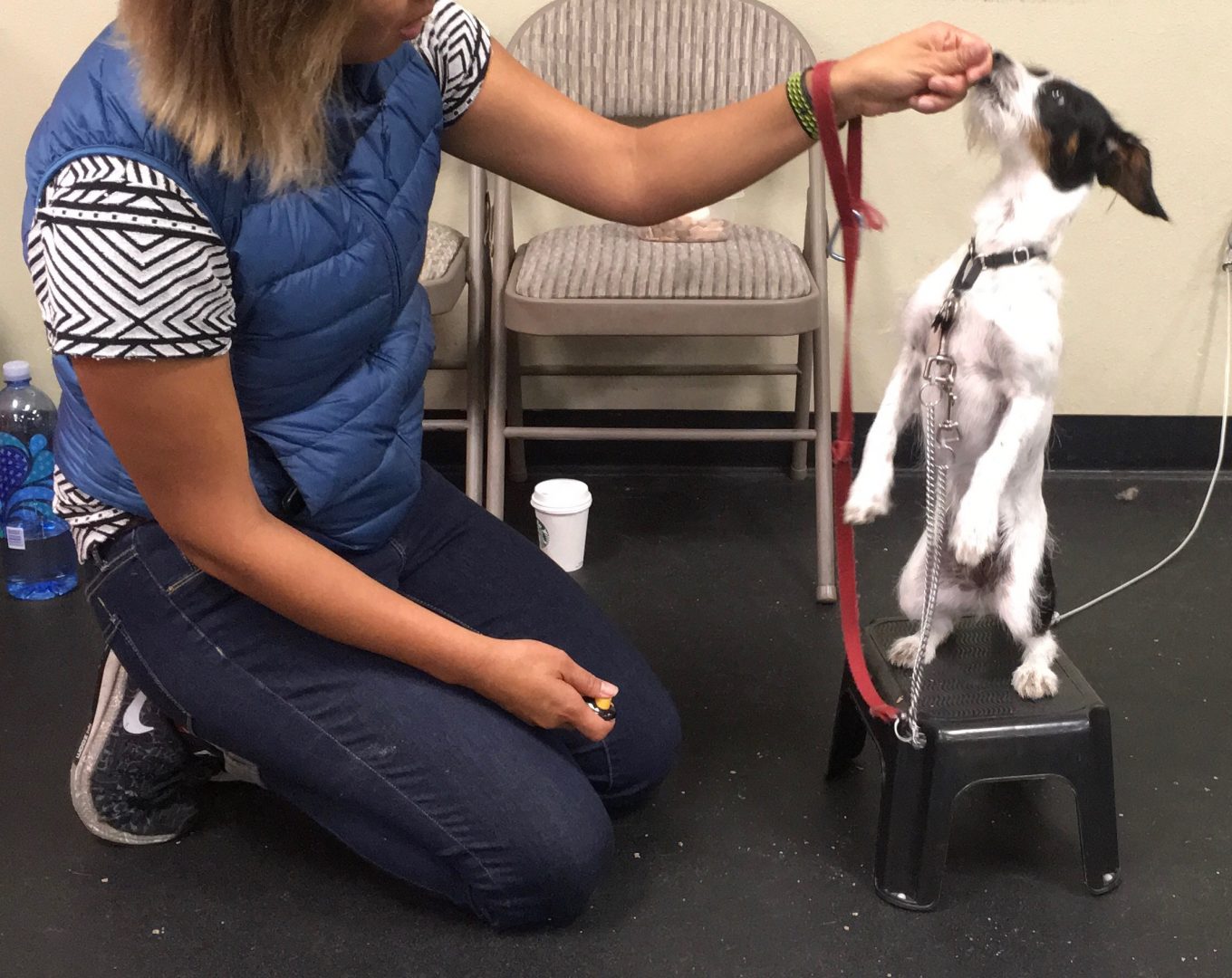 Our Tricks for Treats class is a light-hearted class to teach you and your dog some fun show off tricks like "roll over," "high five," "crawl," "stick 'em up," skateboarding, and many more. This class is only limited to your imagination and your patience. Teaching your dog fun tricks keeps their mind active and strengthens your relationship. Some tricks have practical use!
We teach more complex tricks that may take several steps to complete like "criss-cross your paws," "weave through my legs," "put away your toys in a basket" & many more. 
Class Rules:
One handler per dog in class but entire family welcome to attend
Well-behaved children over the age of 6 are welcome to attend. Any child under 18 must be accompanied by an adult. No more than 2 children per family allowed
No out of control, aggressive, or wild dogs
Instructor/student ratio is 1:8
No Choke Chains or Electronic Collars allowed on site
Level 1 Prerequisite: Puppy, Level 1 Obedience OR Pre-approval by Instructor required
Level 2 Prerequisite: Tricks Level 1 OR Pre-approval by Instructor required. To enter Tricks Level 2, your dog must be able to touch objects with its nose and paw on cue
Class is 3 weeks, $75.
REGISTER for Tricks Class